16 Eye Care Locations Choose VSP® Ventures Expanding Care Focused Philosophy Into Oregon and Across Texas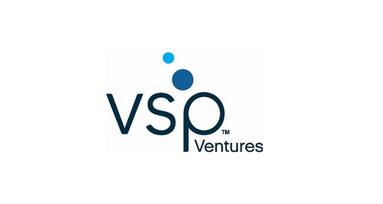 RANCHO CORDOVA, Calif. – VSP Ventures today announced the acquisitions of Oregon-based Eugene Eyewear in Eugene, OR, and Mount Hood Vision Center in Gresham, OR. Additionally, two practices in Texas, including three-location Eye-Deal Vision in San Antonio, TX, and 11-location Ideal Eye Team, LLC near Austin, TX, have also been acquired by VSP Ventures.
"Selling your practice is never an easy decision, especially when the market is filled with entities that are more than likely going to 'flip' the practice," said Joseph Rogalinski, OD, and a partner at Eye-Deal Vision. "After vetting several private equity groups, we made the decision to partner with VSP Ventures because their care-focused philosophy aligns with our goal to protect the legacy of our practice and focus on patient care."
"VSP Ventures' mission to empower our practices and patients complements our long-term vision," said Tony Jacob, OD, and CEO at Ideal Eye Team, LLC. "Our team has set high standards in patient care that aligns perfectly with the exceptional talent and resources that VSP Ventures offers for our continued success."
"We're proud that so many doctors of optometry continue to place their trust in VSP Ventures," said Tiffanie Burkhalter, president of VSP Ventures. "With a focus on patient care and supporting practice staff, we offer truly unique transition options for doctors at every career stage."  
Since 2019, VSP Ventures has acquired more than 70 locations across the U.S. in California, Nevada, Oregon, Texas, and established joint ventures with Optometric Management Group (OMG) and Rosin Eyecare to support private optometry practices across Ohio and Tennessee, respectively. 
To learn more, VSP network doctors can visit: VSPVentures.com.
# # #
About VSP Vision
At VSP Vision, our purpose is to empower human potential through sight. As the first and only national not-for-profit vision benefits company, this is what drives everything we do. For more than 65 years, VSP has been the leader in health-focused vision care. Every day, the people who power our complementary businesses (VSP® Vision Care, Marchon® Eyewear, Inc., Visionworks®, Eyefinity®, Eyeconic®, VSP Optics, and VSP Ventures) work together to create a world where everyone can bring their best vision to life. That means providing affordable access to eye care and eyewear for more than 80 million members through a network of more than 39,000 doctors. And it means expanding access to vision care to those disadvantaged by income, distance, or disaster. Through VSP Eyes of Hope®, more than 3.3 million people in need have received no-cost eye care and eyewear. Learn more about how we're reinvesting in greater vision, health, and opportunities for all at vspvision.com.