Sacramento Optometric Group Selects VSP Ventures for Practice Transition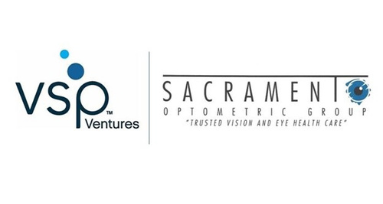 RANCHO CORDOVA, Calif. – VSP® Ventures announced today the acquisition of Sacramento Optometric Group, located in Sacramento, Calif. The practice has proudly served the region for 90 years, providing comprehensive eye care to generations of families.
Founded in 1931 by the late George Takahashi, O.D., the Sacramento Optometric Group has been co-owned by Kenneth Sakazaki, O.D., and Katrina Gallardo-Chang, O.D. since 1987 and 2017, respectively.
"While we had offers from other practice transition groups, we were confident that our practice would be in the best hands with VSP Ventures," said Dr. Sakazaki. "Our relationship with VSP dates back to its founding in the 1950s, and their care-focused philosophy positions us to meet the needs of our patients for years to come."
Sacramento Optometric Group specializes in a wide array of eye care services, including comprehensive eye exams, management of ocular diseases and emergency treatment. The practice will continue to operate under the same name, and Drs. Sakazaki and Gallardo-Chang as well as their practice staff will remain in their roles.
"VSP Ventures was created to offer an alternative transition partner for doctors looking to protect and extend their practice's legacy of delivering great patient care," said Tiffanie Burkhalter, president of VSP Ventures. "We are honored that Drs. Sakazaki and Gallardo-Chang chose to partner with our team."
To learn more, VSP network doctors can visit: VSPVentures.com.
# # #
About VSP Global
VSP Global is a doctor-governed company that exists to create value for members and opportunities for VSP network doctors. Our industry-leading businesses include VSP® Vision Care, the only national not-for-profit vision benefits company, which provides access to eye care for nearly 90 million members through a network of over 40,000 doctors worldwide; Marchon® Eyewear Inc., one of the world's largest designers, manufacturers and distributors of high-quality eyewear and sunwear; VSP Optics, industry leaders in ophthalmic technology and lab services, providing custom lens solutions for the vision and lifestyle needs of patients; Eyefinity®, the industry leader in practice management and electronic health record software; VSP Retail, which focuses on increasing access to eye care and eyewear through multiple channels, and VSP® Ventures, which offers care-focused, customized choices for doctors looking to transition their practice.